Virtuoso offering internationally certified classes in classical and modern instruments and genres
While classical music has been the preferred staple for formal music education, PJC Virtuoso Music School brings an alternative – lessons in your choice of favourite contemporary music.
Virtuoso's founder Peter Chin, has kept the school afloat by keeping the music taught flexible, a strategy borne from first introducing music lessons to his own kids more than a decade ago.
"I remember them coming back to me after a few (classical) lessons uninspired and seemingly uninterested," said Peter. "Children want to be the next Adele, not the next Phantom of the Opera."
While not discounting the fundamentals in musicianship housed within classical music, PJC Virtuoso started in 2007 with a more expansive curriculum to make sure students could learn the musical skills they needed to play music that they enjoy the most.
"When a potential student comes in, the teacher will ask them what kind of genre or songs they like and the teacher will build a curriculum around that preference and teach accordingly," said the 54-year-old. "The school welcomes all kinds of students who want to learn music, no matter what their skill sets are."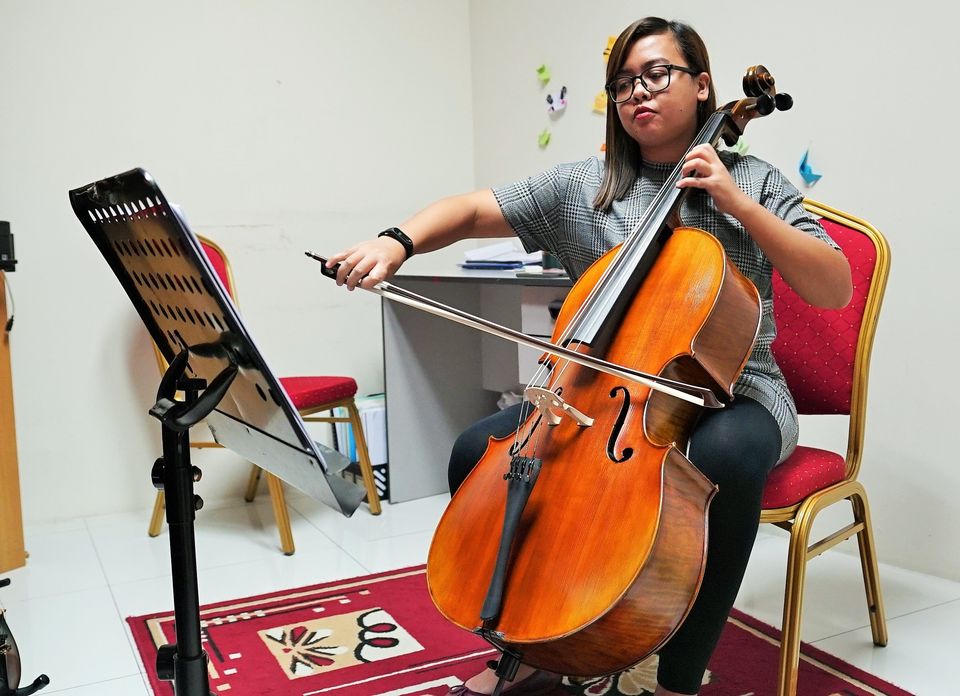 Personalised music lessons are also available to music to children with disabilities, with Virtuoso's teachers having backgrounds as graduates from music conservatories in Asia with more than 10 to 15 years of exprerience.
The instruments taught at Virtuoso across the past 11 years include the guitar (bass, electric, acoustic, classical), ukelele, drums, vocals, piano, keyboard, cello, violin and various wind instruments (saxophone and clarinet). Classes are taught one-to-one with a teacher, with progress typically measured through grades – but there are also group classes for younger children beginning at 3-years-old.
"The grades that the students progress in are internationally certified through the Trinity College London, from Grades 1 to 8 as well as diplomas in different instruments and genres of music from classical to pop to rock," said Peter.
"We've had students who've stayed with us who've began in the first grade and made it to Grade 8 and even earned diplomas. Two of our former students even work part-time in the school."
PJC Virtuoso Music School is located at Unit 9/10, First Floor, Block A, Hassanin Complex, Simpang 42, Kg Delima Satu, Jln Muara (same building as EasyWay and BIBD in Serusop).
For more information, follow PJC Virtuoso Music School on Facebook or @pjc_virtuoso on Instagram or visit their website at www.pjcvirtuoso.com. To get in touch directly contact+673 233455.
Source: Biz Brunei